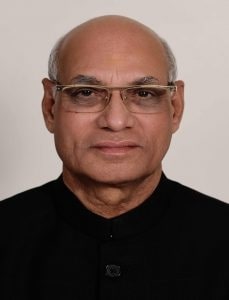 Shri Ramesh Bais
Hon'ble Chancellor
Chancellor
Shri Ramesh Bais Hon'ble Governor of Maharashtra is Kuladhipati - the Chancellor of the University. The Chancellor, by virtue of his office is the supreme Head of the University. He shall preside over the convocations. He is the appointing authority of the Kulaguru - the Vice-chancellor of the university and he may issue the directions as he may deem fit in the interest of the university.
The details of his life and services may be found here.
The Governor's Secretariat is located at:
Raj Bhavan Walkeshwar Road,
Malabar Hill Mumbai – 400 035.
Telephone: 91-22-2363 2343
Fax: 91-22-2363 3272 / 91-22-2368 0505