Dr. Harekrishna Agasti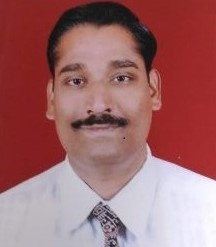 Coordinator, EBSB
Inorder to promote the National Integration in India, The Govt.of India has started very innovative project i.e Ek Bharat Shreshtha Bharat(EBSB).In this project every state has been paired into a Unit with another state to organise various activities.The Maharashtra has been paired with the Odisha state in this regard.These two participating states have signed an MOU to work together for EBSB. Both the states have started working on EBSB through their leading universities. So two different universities one from Maharashtra and another from Odisha have been paired and signed an MoU to organise various activities under EBSB. Kavi Kulaguru Kalidas Sanskrit University,Ramtek (KKSU) of Maharashtra and Shri Jagannath Sanskrit University,Puri (SJSV) of Odisha have been paired and signed an MoU to organise cultural and educational exchange programs of these two states through their teachers and students.
Dr.Harekrushna Agasti ,Associate Professor has been nominated as Coordinator of EBSB in KKSU,Ramtek and Dr.G.Jaymanikya Shastri,Associate Professor has been nominated as Coordinator of EBSB in SJSV,Puri.After signing official MoU, both these universities have started organising programs for their students under EBSB.
Following are some activities which are organised by KKSU individually or with collaboration of SJSV:
Official signing of MoU:
A draft for signing of MoU was made by KKSU under the guidance of State Nodal Officer of EBSB of Maharashtra which was later accepted by the Govt.of Maharashtra to sign by both the pairing universities. MoU signing program was organised on behalf of the office of the Hon'ble Director,Higher and Technical Education,Govt.of Maharashtra in the presence of Dr.Atul Salunkhe,Nodal Officer,EBSB,Govt.of Maharashtra and all the Coordinators of EBSB from Maharashtra and Odisha on 17-01-2020.
Student Counselling Program:
A student counselling program was organised by kksu for its students on 24-01-2020. Students were explained the concept, purpose and importance of EBSB .Peculiarities in lanuage,culture,society,food etc of both the states were explained by the Coordinator Dr.Harekrushna Agasti.
Odiya Script Training Program:
Inorder to understand the Odiya language and culture , Students of KKSU should know the script of Odiya Language. Keeping this idea in mind a training program of Odia Script was organised for the students in kksu on 27-02-2020.Dr Harekrushna Agasti conducted the training program.Inorder to guide students Prof.C.G.Vijay Kumar,Registrar,KKSU, Prof.Kavita holey, Campus Director & Head, Dept.of Sanskrit Sahitya and Dr.Hrushikesh Dalai,Director,ODL were present in the program.
Fomation of EBSB Club:
For the smooth organisation of activities under EBSB, an EBSB Club is formed in the KKSU. Hon'ble Registrar(Chairman), Dr.Dinakar Marathe (Coordinator,NSS), Dr. Jayawant Choudhari (Director, Students Wefare) Mr.Vijayendra Pandey (Assistant Registrar), Vitarag Vasavade (Student) , Rutuja Patil (Student), Dr.Harekrushna Agasti (Coordinator ,EBSB) are the members of the EBSB Club.
Student Interaction and Special Lecture:
KKSU,Ramtek and SJSV,Puri jointly organised their first ever official program under EBSB at University Campus of SJSV,Puri on 04-03-2020. Students of the SJSV were present in the program.Program was presided over by Hon,ble V.C of SJSV Prof.Harihara Hota. Hon'ble Prof.Kamalesh Mishra,Registrar of SJSV, Prof. Basanta Kumar Mishra, Coordinator NSS and Dr.G.Jayamanikya Shastri, Coordinator EBSB, SJSV were present on the dais. Dr Harekrushna Agasti,Coordinator,EBSB,KKSU was the chief guest.

Hon'ble Vice Chancellor explained the concept of EBSB to the students.He inspired students to take part voluntarily in this scheme. Prof.Kamalesh mishra explained that unity in diversity is the distinguished feature of India.Understaing culture of other states help to promote national integration,he added. Chief guest Dr.Harekrushna Agasti interacted with the students.He delivered his speech on Synthesis of Odiya-Marathi languages and cultures. During the speech he cited many examples that how Odiya and Marathi languages and cultures are corelated with each other. The impact of Sanskrit on these two languages was explained by Dr.Agasti citing some examples. Knowing languages and understanding cultures of other Indian states will help students to understand the Indian culture,he added. Students interacted with the chief guest in a very enthusiastic manner. DR.G.Jayamanikya Shastri delivered introductory speech. Prof.Basanta Kumar Mishra proposed vote of thanks.